Mr. Penumbra's 24-Hour Bookstore by
Robin Sloan
Publisher
- Picador
Publish Date
- September 2013
Genre
- Fiction
Buy on Amazon
Goodreads
I received this book as a gift for Christmas from my brother. I love getting and finding books that were never on my radar. I had never heard of this one so I was excited to read it. He knows me well too, because I love reading pretty much any book that has to do with a bookstore or Paris. Don't ask me why, it's just how it is.
The premise of this book is interesting. It focuses around Clay who is desperately unemployed in San Francisco. He stumbles across this 24-hour bookstore who just so happens to be looking to hire a night-shift clerk. After a few days on the job, he starts noticing that some of the customers that come in to the store are a bit strange. There is an entire section of the bookstore that these customers do not buy from, but rather check out these very odd, large volumes that don't seem to make any sense.
Clay gets some of his interesting friends involved to solve the mystery – including his girlfriend who works at Google and a wealthy college friend who tends to invest in bizarre things. It takes them on a wild journey to discover the secrets behind Mr. Penumbra's bookstore.
I'll be honest when I say that after reading the summary, the book ended up being nothing like what I expected. That's not a bad thing – it was just surprising. I didn't expect the book to delve as deeply into the world of coding as it did. But it made for a fun, modern day twist on a bookstore that seems to be based in a time centuries ago. Even though parts of the book were a bit wordy, this was a quick read, I finished it in one day. It was the perfect "break" book for me in between the Game of Thrones series that I've been reading lately.
If you are into mysteries, adventure or computers then check this one out. It's a fun read!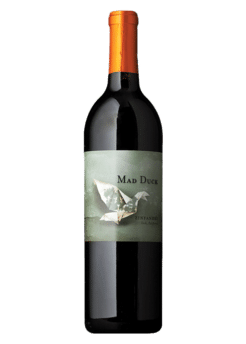 I happened across this wine one day when I was "label shopping" in Total Wine. This 90 point wine is everything you want a Zinfandel to be - rich flavors of black cherry, easy drinking but bold. You can't beat the price either!