One of my favorite days of the year is almost here and I'm so excited. The Virginia Wine Expo is happening THIS WEEKEND!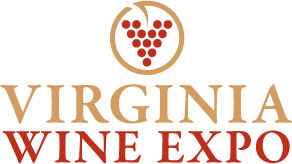 Last year was the first time I had been and let's just say – I was hooked. You've never seen so many wineries all in one place. It's fabulous. It's mostly Virginia wineries but each year they have a special "featured region" that they celebrate. When I saw what the region would be for this year's expo, I could barely contain myself.
They are featuring Spain!
Spain is my absolute most favorite wine region around and they produce some of the tastiest varietals. Needless to say I am really looking forward to tasting some delicious new Spanish wines.
In preparation of our visit to the expo this year, I went onto their website to peruse the list of Virginia wineries that would be in attendance. While the tasting is an all-day event, there's still always too many wineries to hit all of them. So, it's important to prioritize.
I tend to gravitate towards wineries that I have never heard of, been to or seen at other festivals around Virginia. This year, there are 7 wineries that have made the top of my list as "must tastes" this year.
Of course we will make it to more than these 7 booths but these are at the top of my priority list!
Another fun thing that I'm debating for the expo this year is something that I saw some people with at the event last year. Pretzel necklaces! I thought this was the coolest idea. When you are wine tasting ALL DAY, sustenance is so important if you are actually going to still be standing when the day is over. This might be just the ticket to keep us going in between food vendors!